3 CUTE HOLIDAY TREATS WITH OREO AND NUTTERBUTTER COOKIES
Disclosure: This post is sponsored by NABISCO, but all opinions are my own.
Walmart Create. Share. Give. 2021 Disclosure: No Purchase Necessary. Open to residents of the 50 U.S. and D.C., 18 and older. Submit a recipe (and optional photo) by 11:59 p.m. ET on 11/29/21. Void where prohibited. For full details, see the Official Rules at   .  Between 11/30/21-12/4/21, residents of the 50 U.S./D.C. who are 18+ can vote for your favorite recipes (up to 5 each calendar day). Mondelēz will donate $1 per vote up to $50,000 to Feeding America®.  Each donation funds approx. 10 meals at local Feeding America® food banks.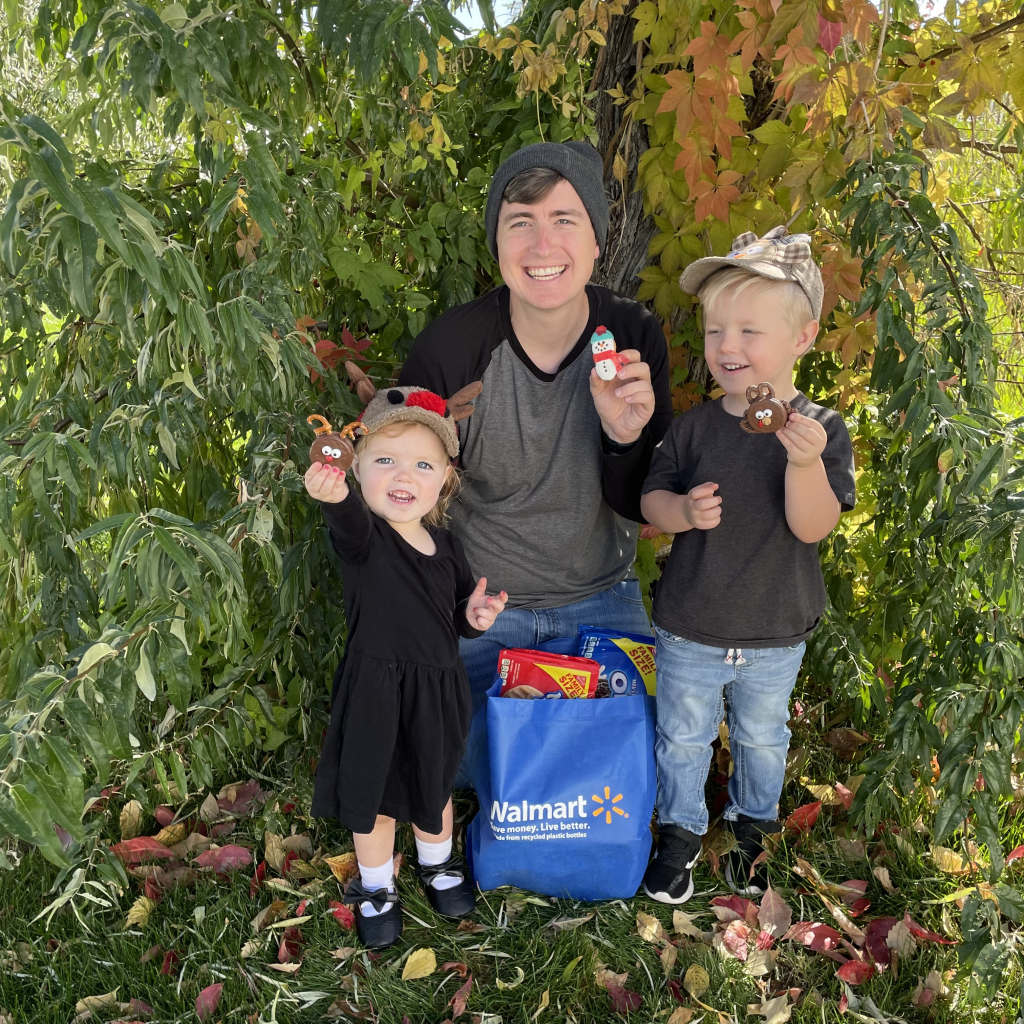 My favorite part of the holiday season is being with friends, family, and loved ones and enjoying delicious food. I also love all of the opportunities I have to give and serve. As fun as it is to receive gifts around the holidays, I think the best part is giving gifts to others. NABISCO is giving all of us a chance to enjoy sweets and giving with their Create Share Give Program. In this post, I will give you a quick overview of the Walmart Create. Share. Give. 2021 campaign and then share a few of our favorite holiday recipes using NABISCO products.

OVERVIEW OF WALMART CREATE. SHARE. GIVE. 2021
NABISCO is donating $1,000,000 to Feeding America and donating an additional $1 up to $50,000 every time you vote for your favorite recipe between 11/30 and 12/4. Here is how you can participate:
Submit your recipe to Walmart.com/CreateShareGive between 11/1-11/29
Vote for your favorite recipes from 11/30 – 12/4. Remember you can vote up to 5 times per day.
The top voted recipe will be made into a Tasty Buzzfeed Video!
To help inspire you I am sharing 3 of my own recipes below:

OREO TURKEYS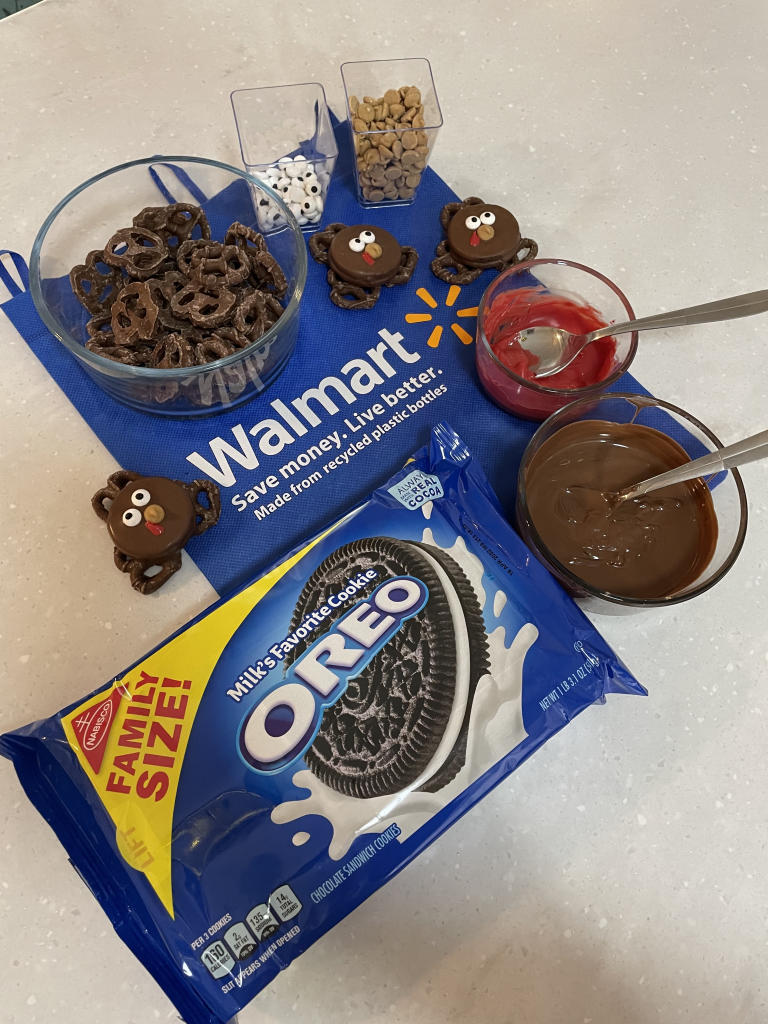 Thanksgiving is always a day full of food, but it wouldn't be complete without a cute turkey-themed dessert. These OREO turkeys are a must for us every Thanksgiving. The great news is that they are quick and easy to make.
Ingredients Needed:

Chocolate dipped pretzels
Peanut butter or butterscotch chips
Red candy melts
Candy eyes
Chocolate melts/dipping chocolate
Instructions:

Place 3 chocolate-dipped pretzels together with one at the top facing up and the others facing opposites sides. Make sure that all 3 pretzels are touching.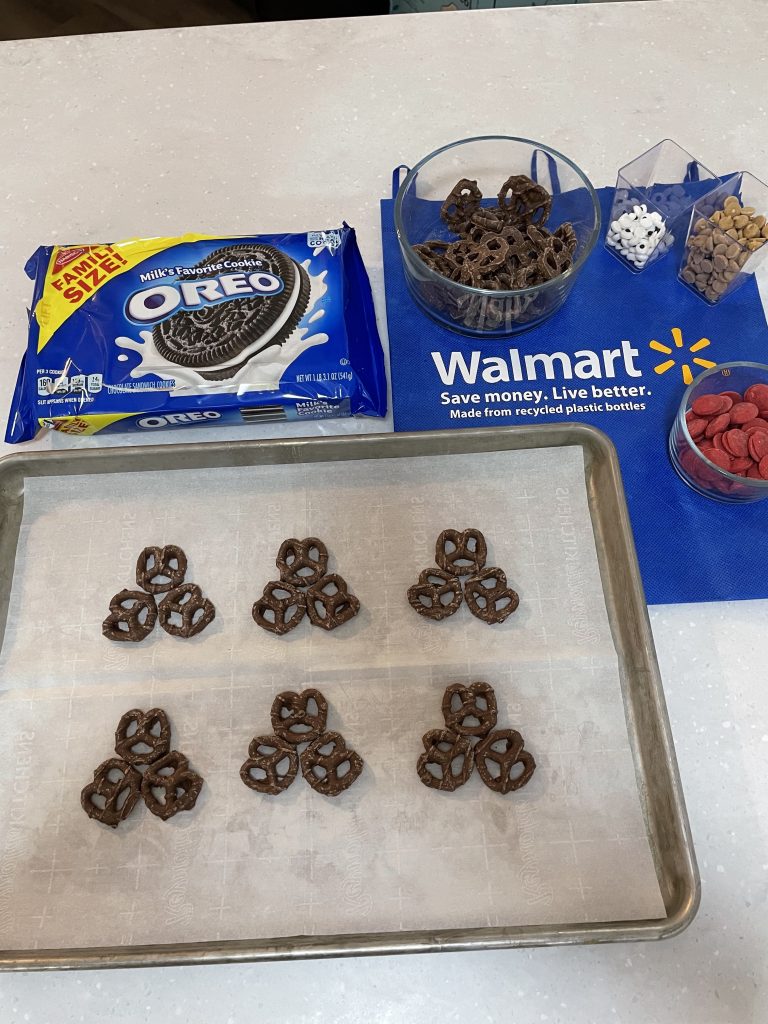 Melt dipping chocolate. Completely submerge the OREO cookie in the dipping chocolate and tap off the excess chocolate.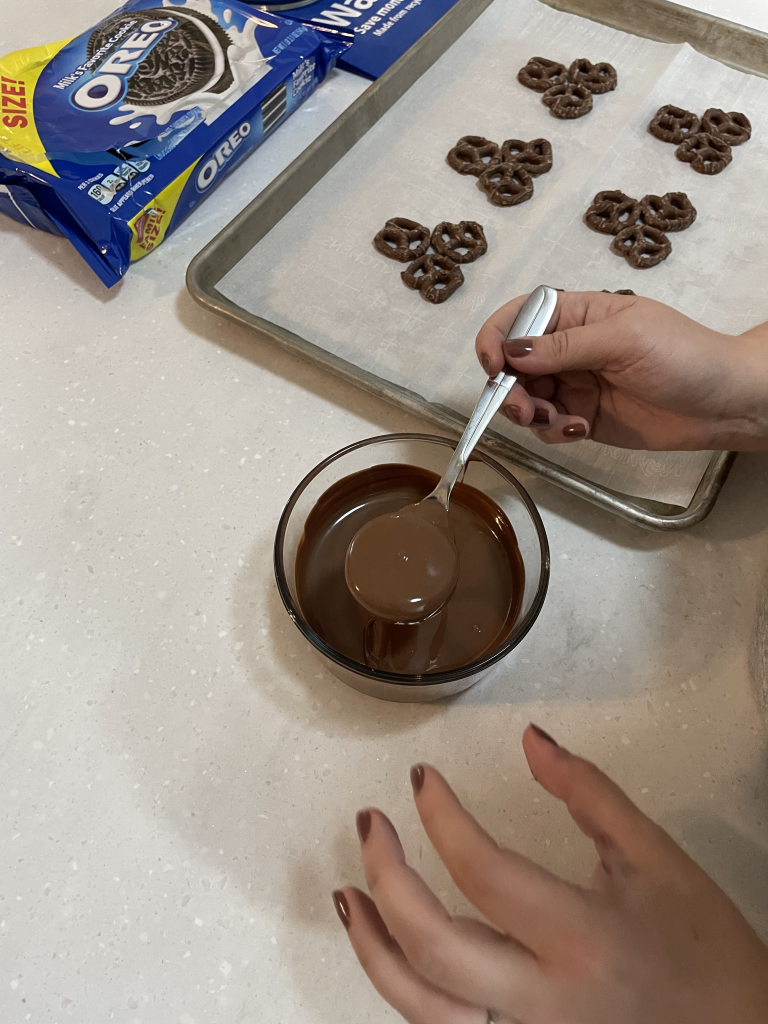 Place the chocolate-dipped OREO cookie on top of all 3 pretzels towards the bottom so that you can see all 3 pretzels acting as the feathers of the turkey.
Place 2 candy eyes and the peanut butter or butterscotch chip for the beak while the dipping chocolate is still wet. The eyes and beak will adhere to the cookie as the chocolate hardens.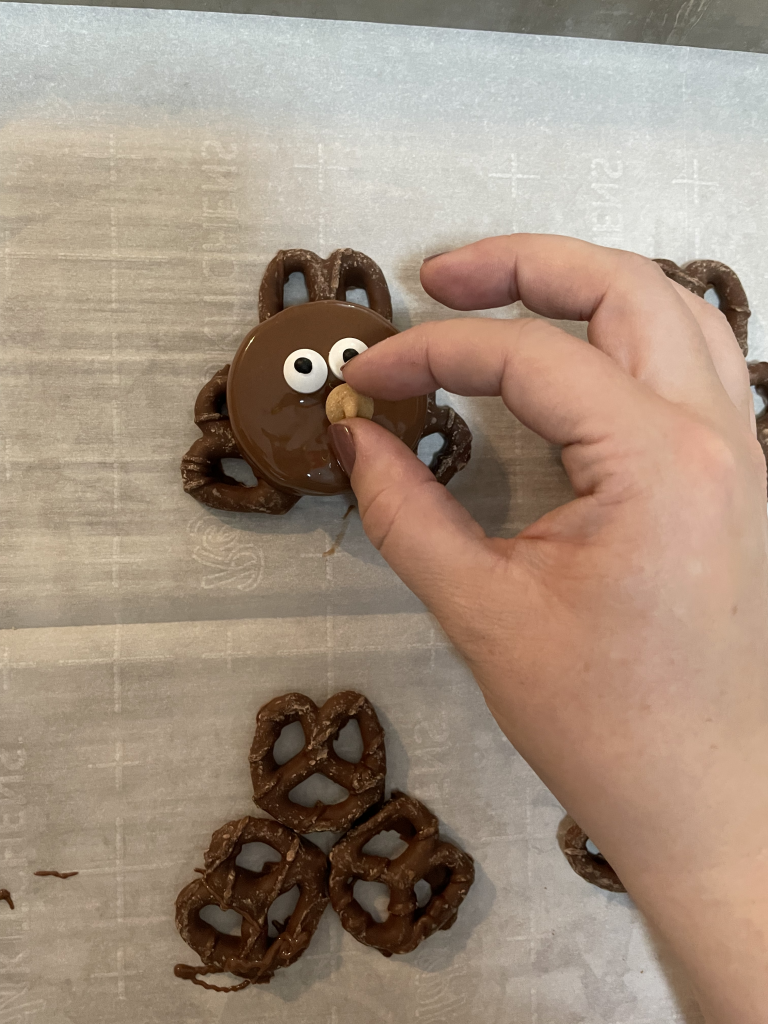 Melt red candy melts. Use a piping tool or toothpick to draw on the snood of the turkey's face.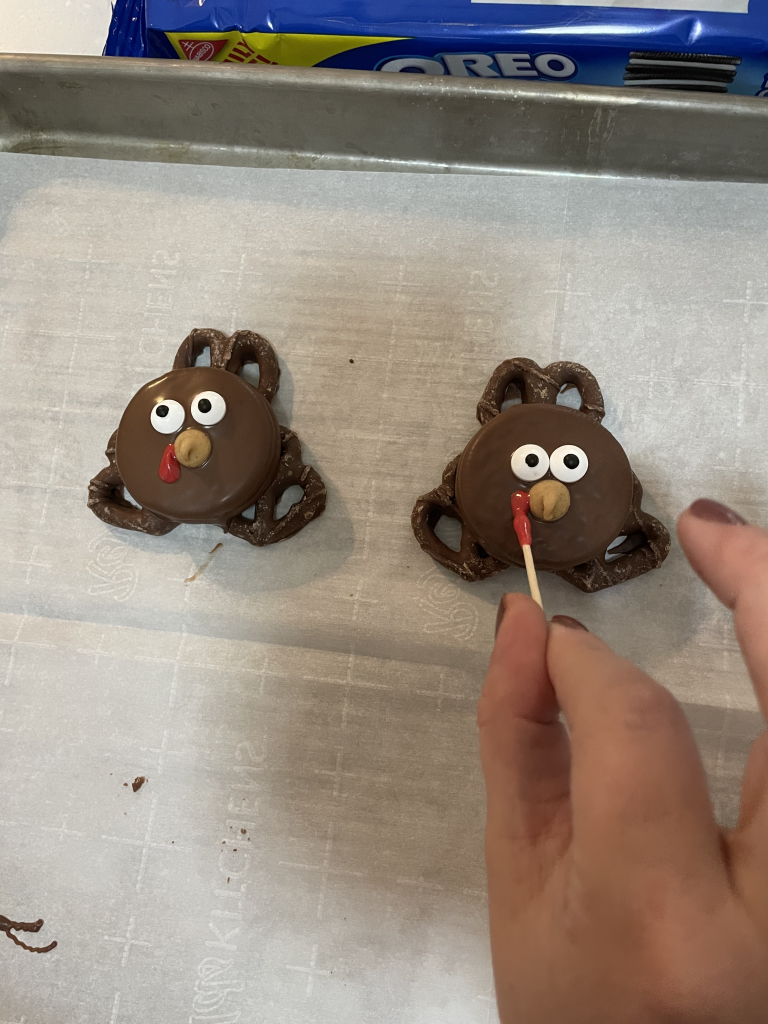 Let the chocolate set and then enjoy!
Our kids love to help set up the pretzels and place the eyes and beaks on the OREO cookies. This is a great recipe to get the whole family involved because that is what holidays are for right?

OREO REINDEER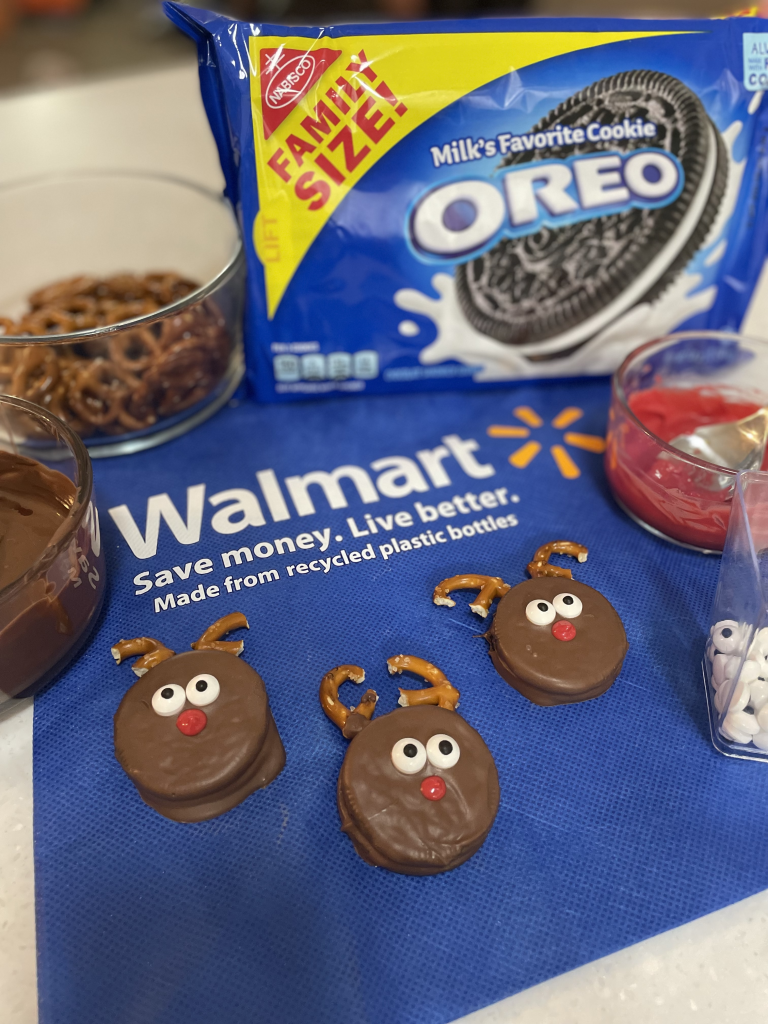 These OREO reindeer are a very similar concept to the turkeys. Super cute and super easy to make for the holiday season.
Ingredients Needed:

Mini pretzels
Chocolate melts/dipping chocolate
Candy Eyes
Red candy melts
Wax Paper
Instructions:

Begin by breaking/cutting mini pretzels in "half" so they create the antlers for the reindeer. Be prepared to eat A LOT of broken pretzels because they hardly ever break right on the first try.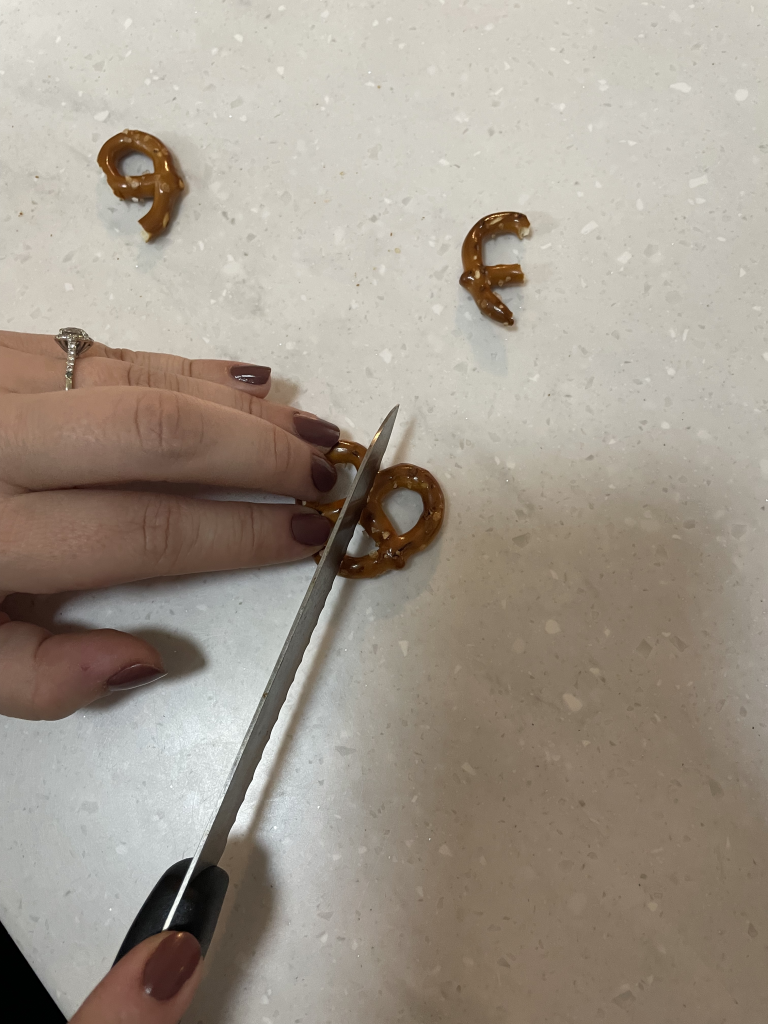 Melt your dipping chocolate. Completely submerge your OREO cookie in the dipping chocolate and set on wax paper.
Press two pretzel antlers in between the two cookies of the OREO while the dipping chocolate is still wet. You can face the pretzel antlers so they are curling in or out from each other.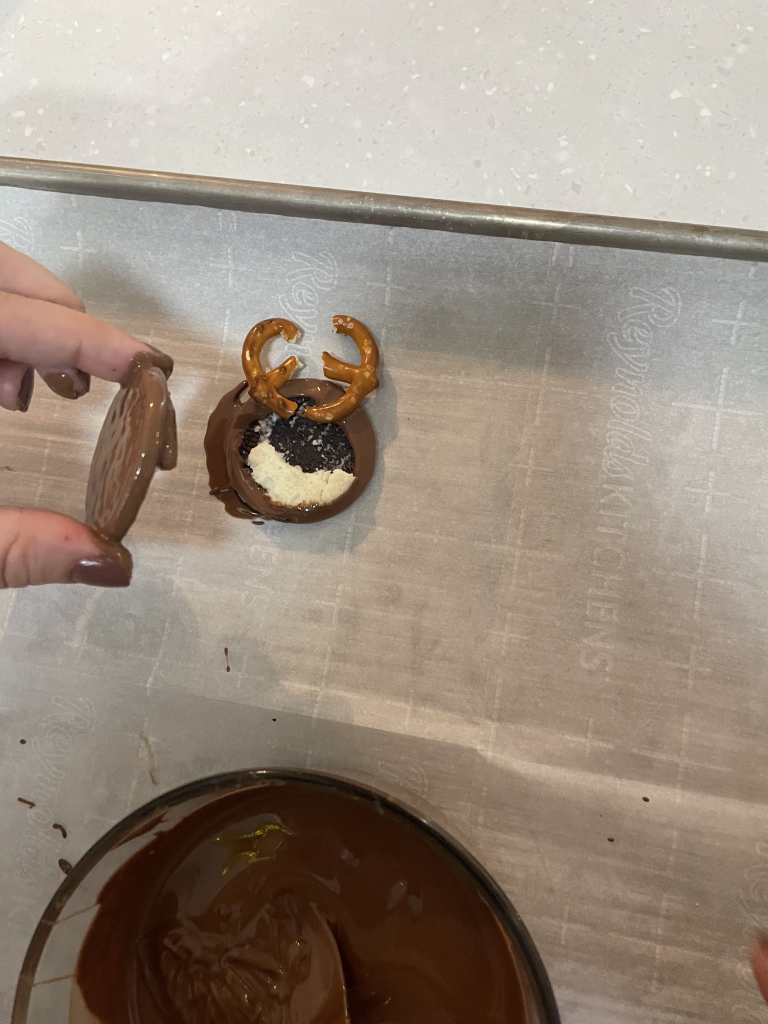 Place the candy eyes on the OREO cookie while the melting chocolate is still wet.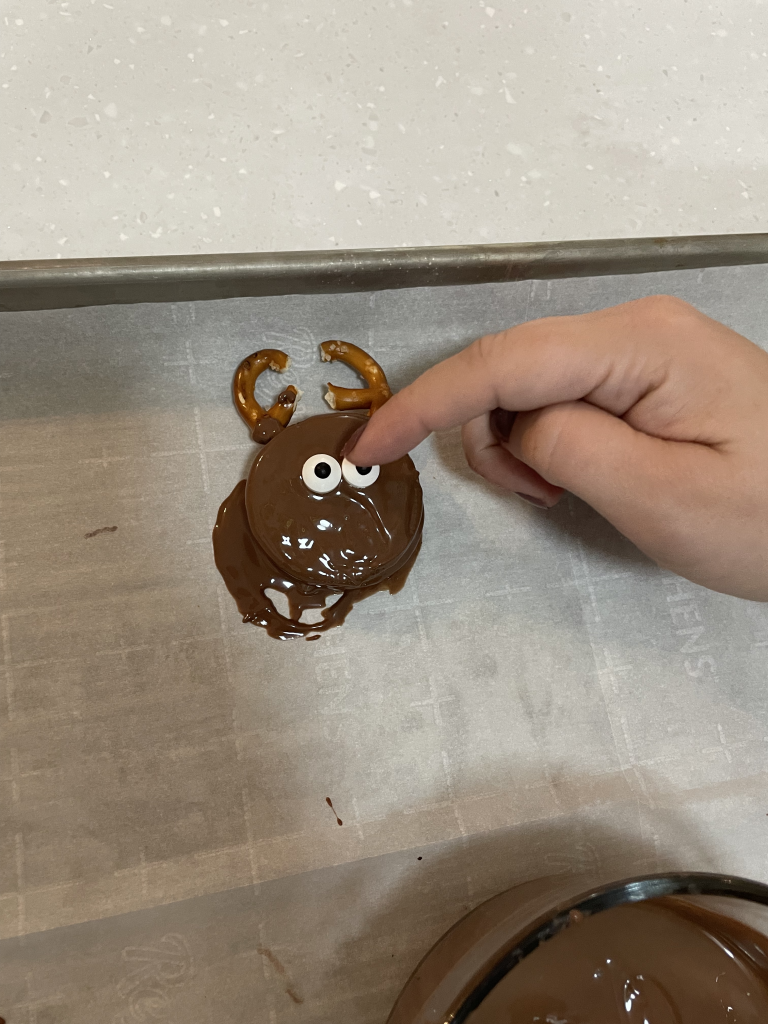 Melt red candy melts. Using either a toothpick or a piping bag, draw a red circle for the nose.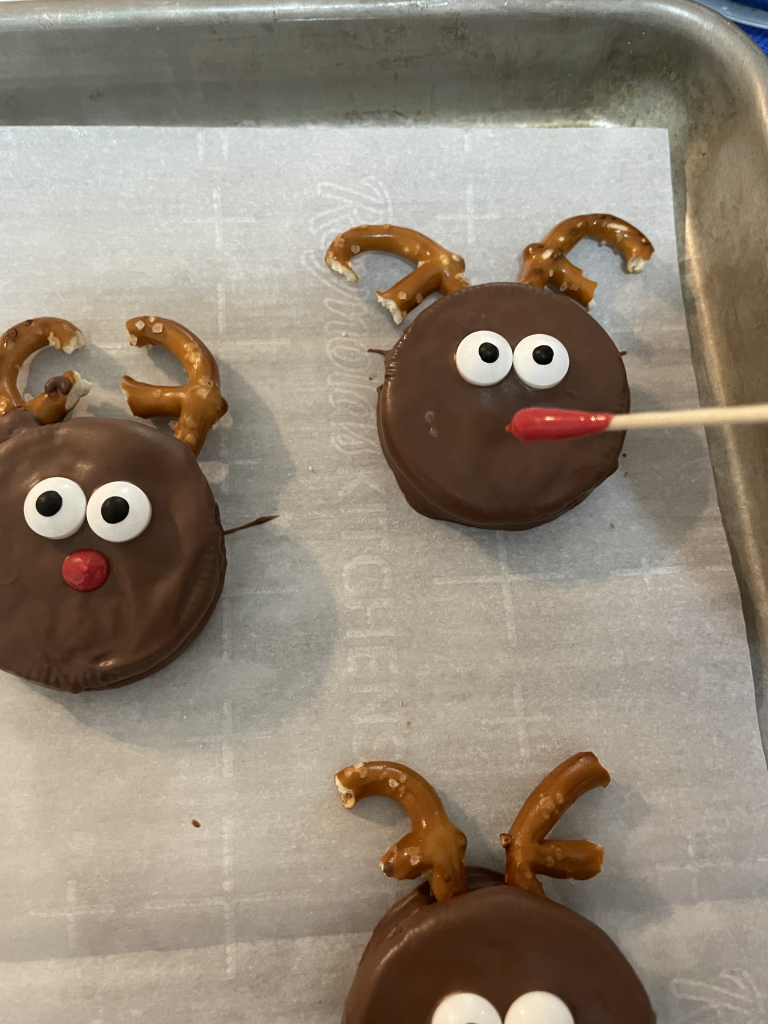 Let the chocolate set. Serve and enjoy!

NUTTERBUTTER SNOWMEN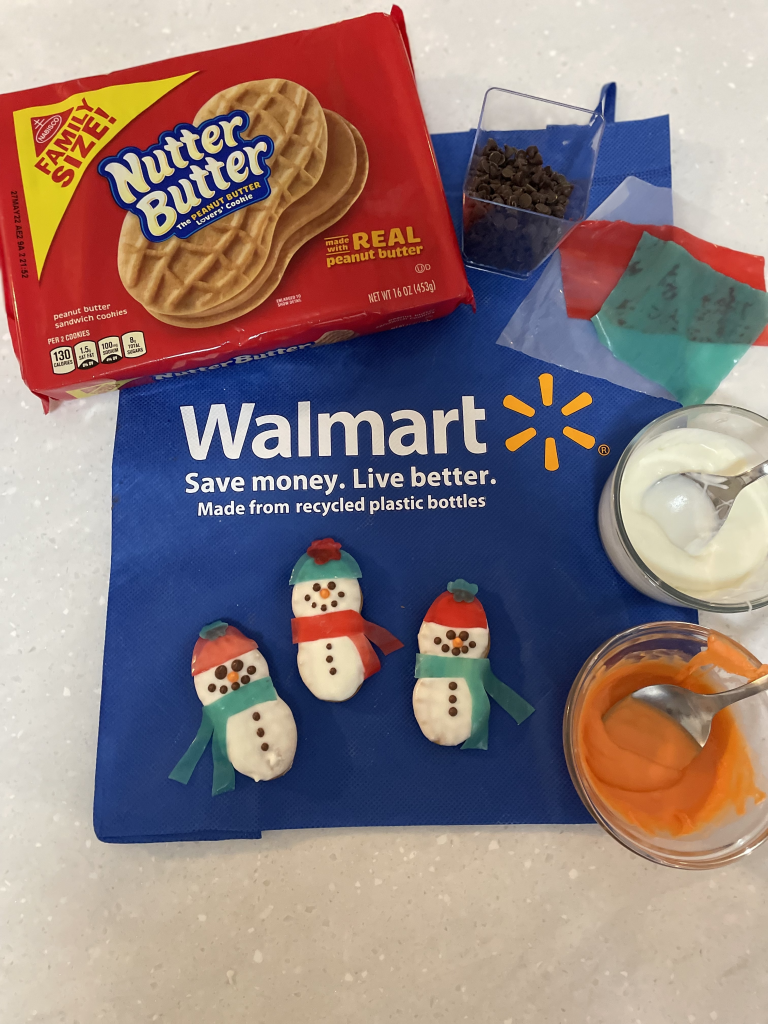 If you are a fan of peanut butter, you will love these NutterButter Snowmen cookies.
Ingredients Needed:

Almond Bark
Chocolate melts/dipping chocolate
Fruit Leather
Orange Candy Melts
Instructions:

Melt orange candy melts. Using a piping bag (a sandwich bag also works), pipe minicircles, let harden and repeat piping circles until your nose is the desired height. (If you don't want a 3D nose you can also just draw the noses on after the almond bark dries.)
Cut out hats and scarves from the fruit leather.
Melt your almond bark. Dip one side of the NutterButter in the almond bark.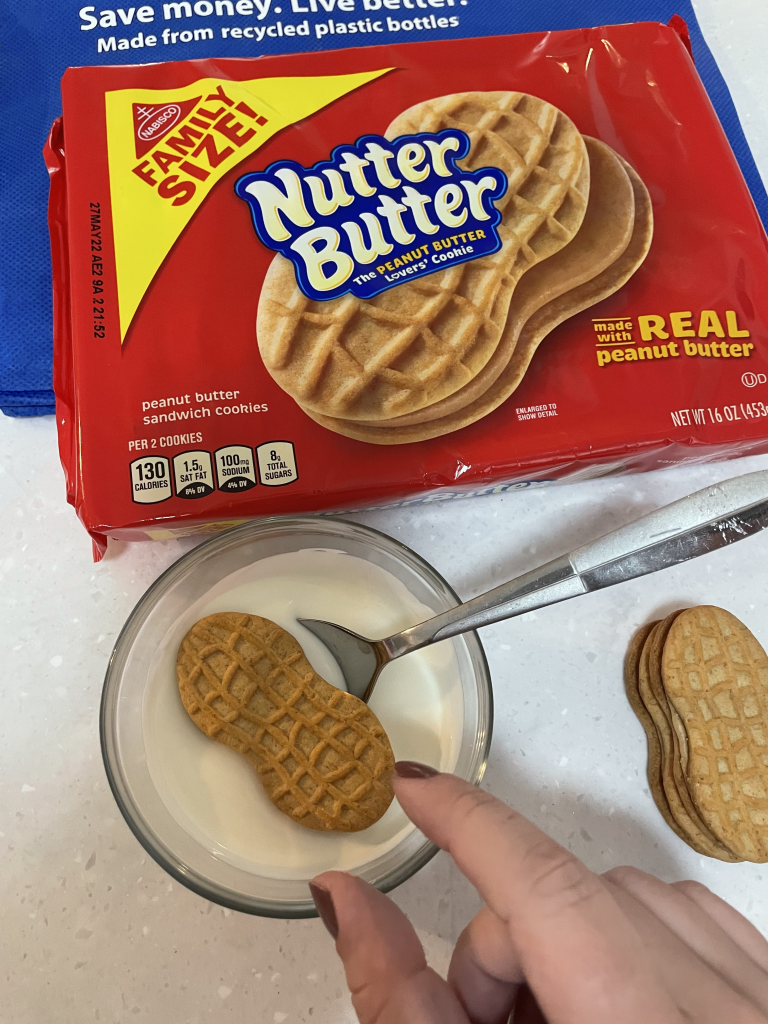 Place hats and scarves on NutterButter while almond bark is wet.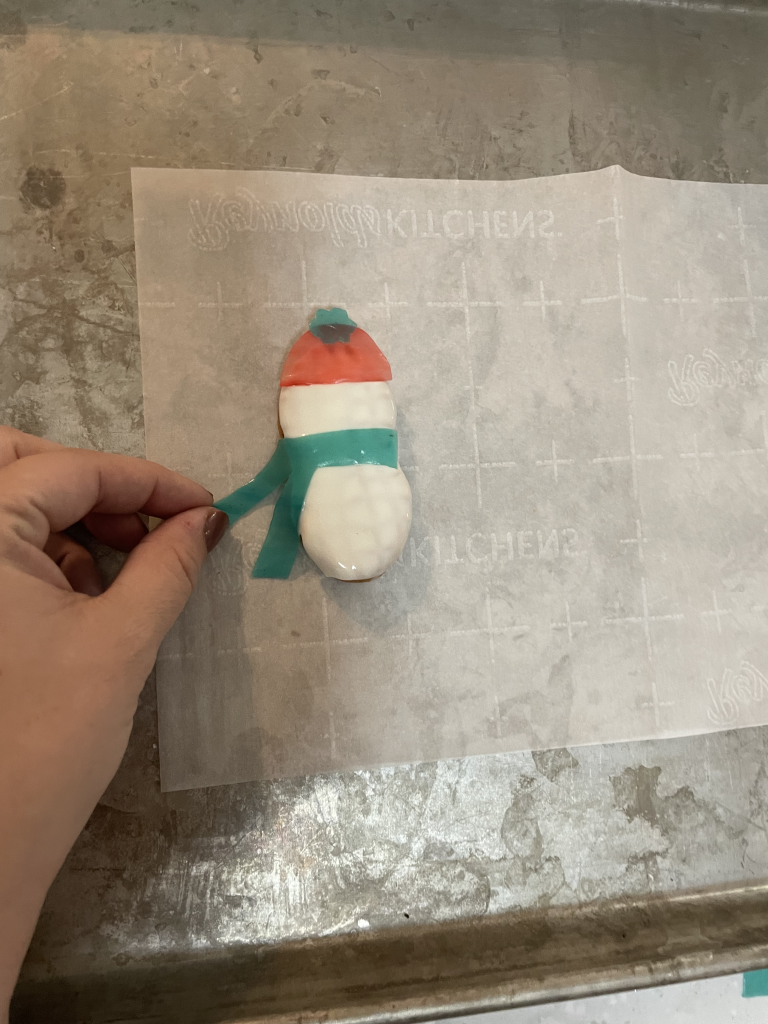 Melt chocolate and use a piping bag to draw eyes, mouth, and buttons on the NutterButter.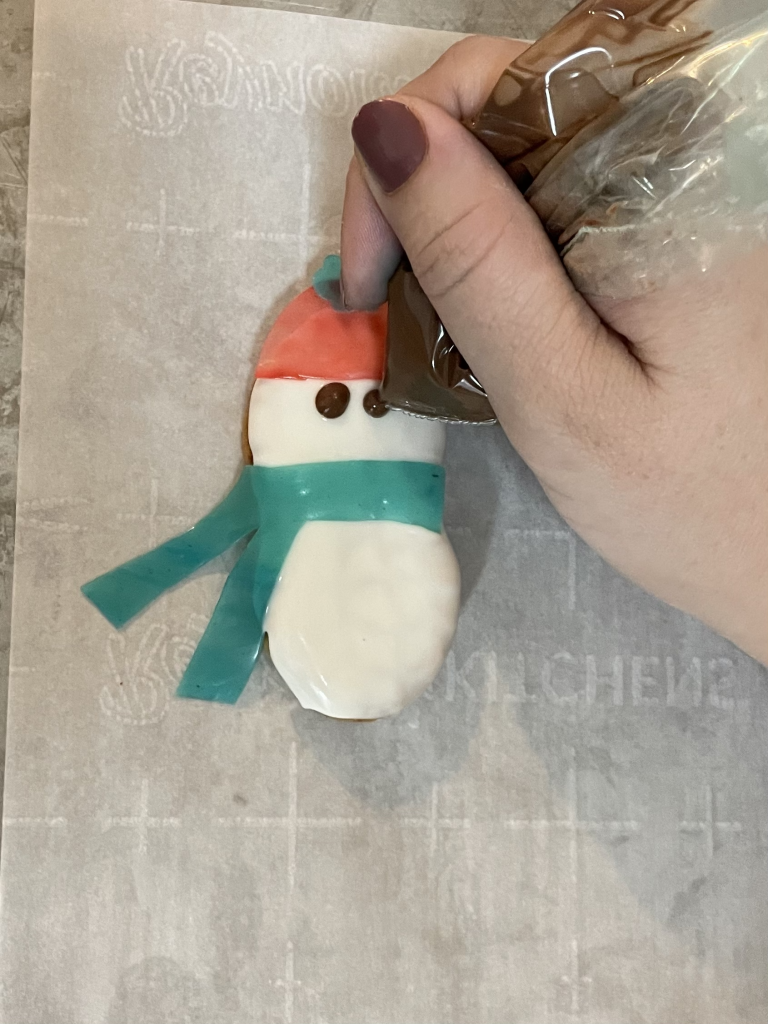 Place on the nose you created earlier or if not now is your chance to pipe one on.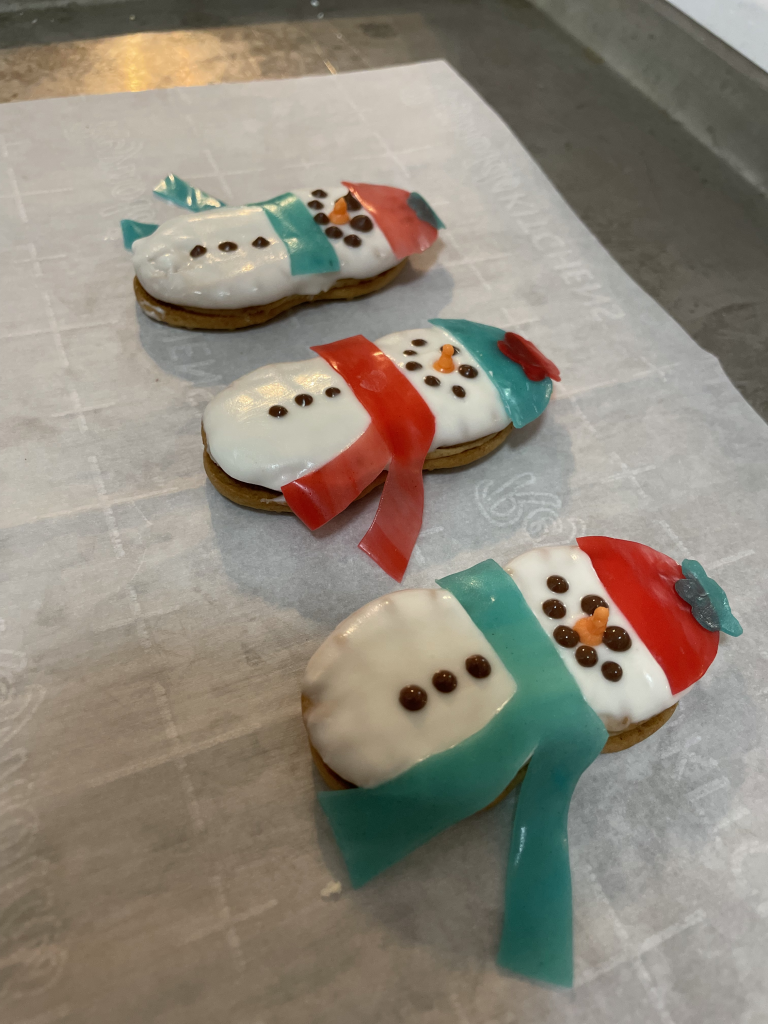 I hope you have fun making these holiday recipes with OREO cookies and NutterButter. Don't forget to submit your recipes and vote for your favorites at Walmart.com/CreateShareGive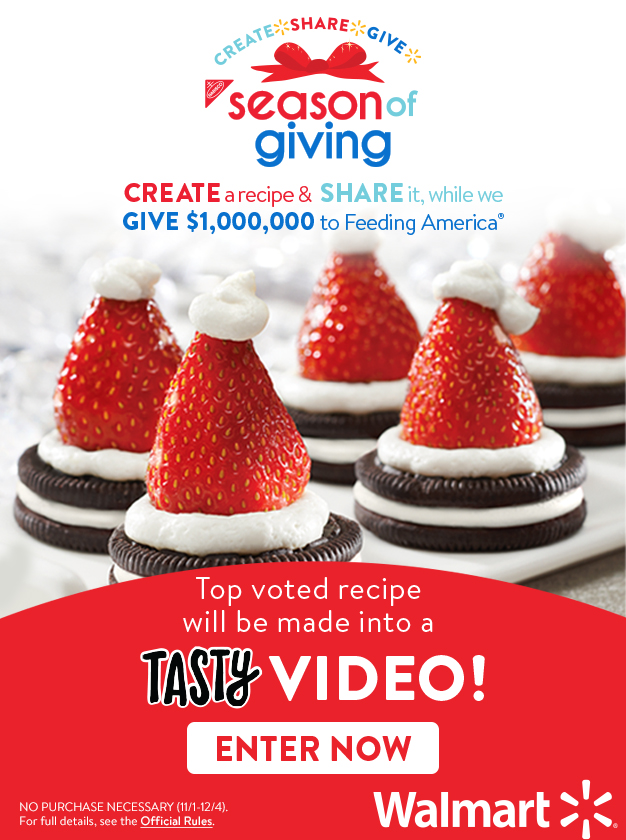 ---
---