7 Budget Friendly Summer Activities For Families
Disclosure: This blog post is sponsored by Mondelez. All opinions are my own. 

I have lived in Utah essentially my entire life, but guess what? I am not a fan of Winter or the snow. I am so happy that spring is here and the weather is finally starting to warm up. With summer around the corner, I wanted to share 7 of our family's favorite budget-friendly summer activities. Make sure to visit your local Walmart or Walmart.com to find the Snacking Essentials Variety 30 Count and RITZ Bits Variety 20 Count for a quick and easy snack solution while enjoying all of these fun summer activities.  
Family Bike Rides – Our family loves to go on bike rides around the neighborhood. Both of our kids are too little to ride a bike on their own, so we purchased a trailer the kids could ride in behind my bike. Whether your kids are on their own bike, or just riding along, they are sure to have a blast. Just remember to make sure that everyone wears a helmet. 🙂 Note: There are obviously some upfront equipment costs to make sure everyone has a bike/trailer and helmet but after that, it's years of free family fun.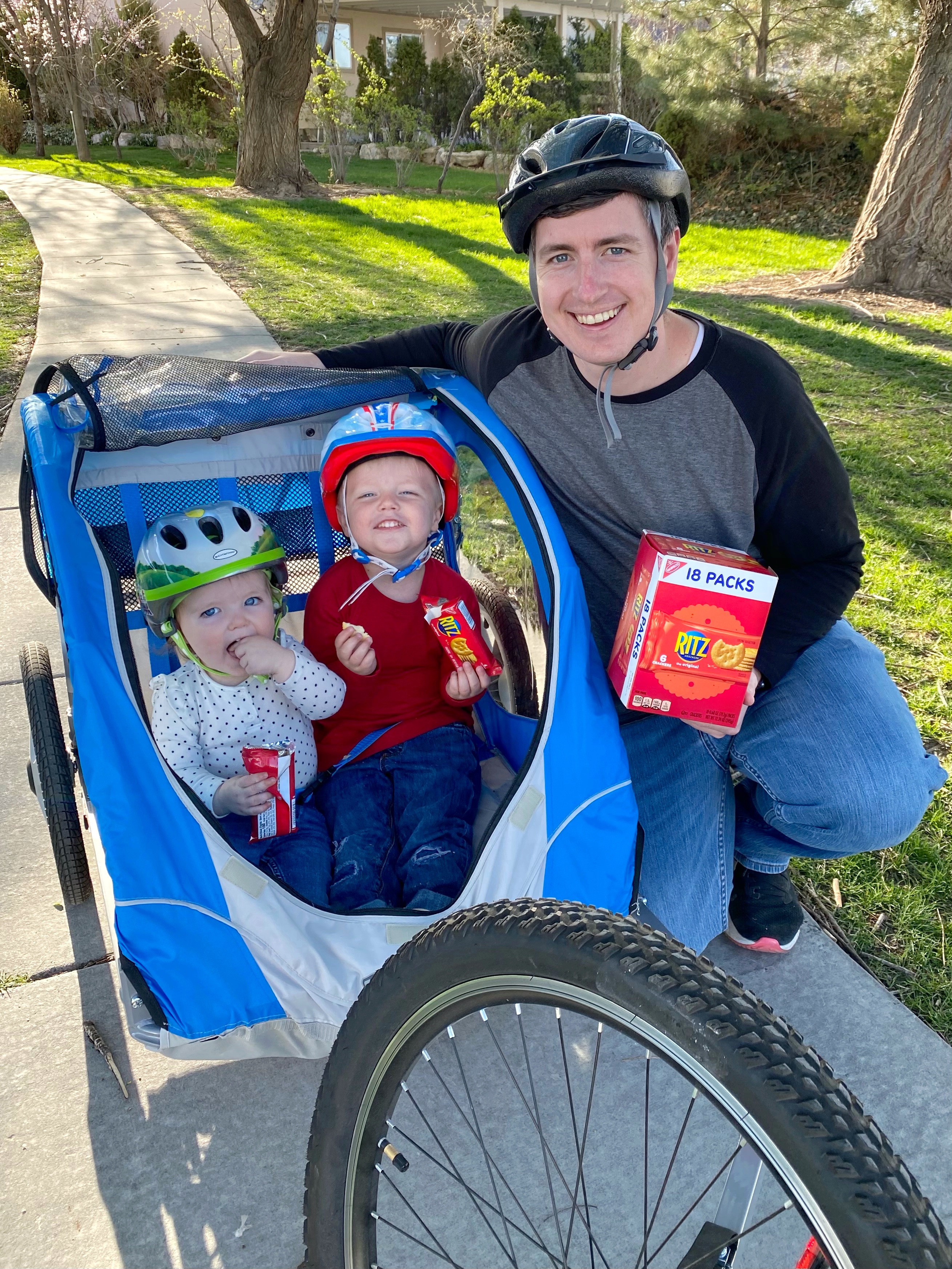 2. Family Picnic – There is something exciting about packing and enjoying a picnic for kids and honestly for adults too. "Dad, you mean I don't have to eat at the table?" The great thing is that the possibilities of where to have a picnic are endless. You could drive somewhere far like a nearby lake or ocean, walk to a local park, sit out in your backyard or even just lay out a blanket inside of your own house. Regardless of where you decide to enjoy your family picnic, make sure to grab your snacking essentials from Walmart because they make a great addition to any picnic. Our favorites are the Snacking Essentials Variety 30 Count and RITZ Bits Variety 20 Count because they have a great variety and are kid and parent-approved!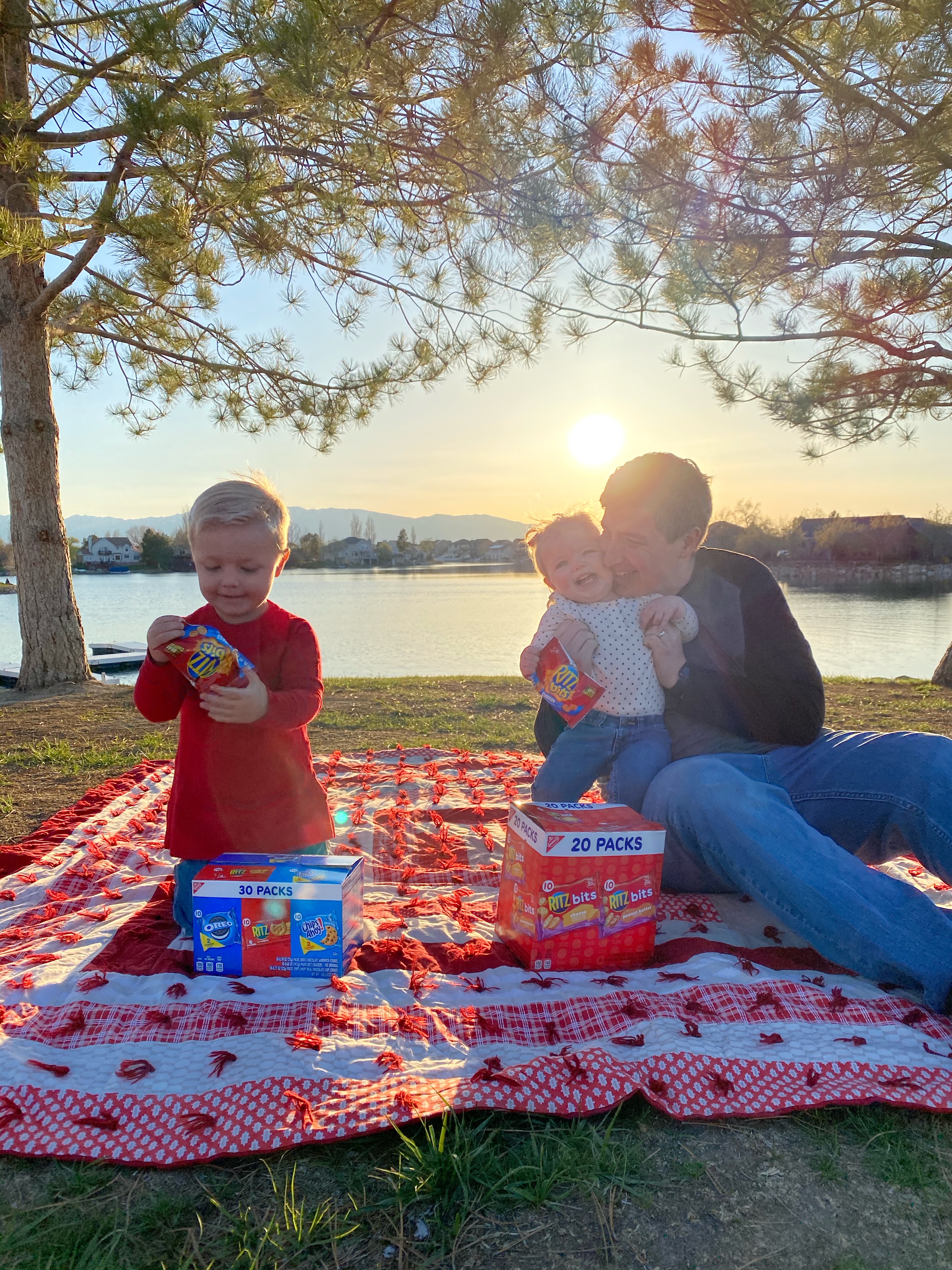 3. Family Walk – Sometimes the simplest things can bring the most enjoyment. Our family loves to go on walks around our neighborhood almost every day. It's fun to get some fresh air, exercise, and get to know the area and sometimes people (don't forget to smile and wave) around us. I'll share a few quick tips to make the most out of your walks:
Make sure to check and plan for inclement weather, jackets, blankets as well as avoid walking when it's too hot. A morning or evening walk is great to avoid the high summer temperatures. *Bonus tip for parents: if you go on a walk right before bedtime, sometimes your kids will fall asleep in the stroller and you can transfer them right to bed.
45 minutes to a 1 hour seems to be the sweet spot for a family walk, not only to keep the kids entertained but also before your feet start to hurt.
If you live in an area where it would be unsafe or not practical to walk, find and drive to a local park or neighborhood with a walking path.
Bring enough seating in strollers for all young children. Even if they want to walk at first, they will get tired/bored and want to ride in the stroller eventually.
Make sure to bring hydration and snacks for you and the kids. If you are looking for the perfect on the go snack, check out these awesome Nabisco Multipacks, featuring OREO, Chips Ahoy!, and RITZ Crackers, you can get at your local Walmart or Walmart.com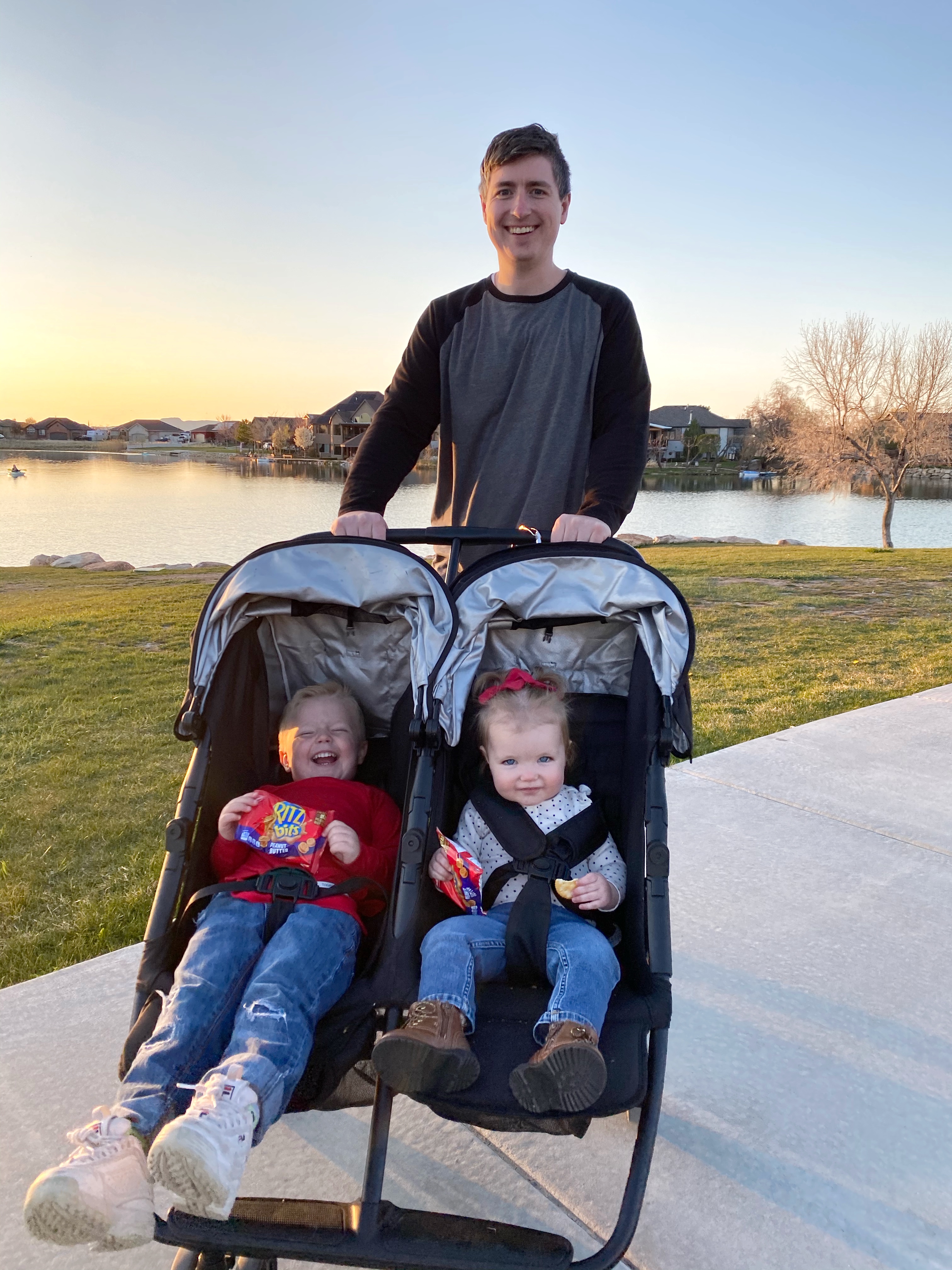 4. Camping – Over the past couple of years, our family has really started to get into camping. Beckham gets so excited that he gets to go sleep in a "tent house" as he calls them. Camping is a great way to bond as a family and escape the distractions of cell phones, social media, work, etc. Both kids and parents will benefit from their connection with nature. You could even set up a tent and camp in the backyard if getting to the mountains or campsite is not feasible. For our family, while camping, meals around the campfire are often the highlight. I mean who doesn't love a good tin foil dinner and obviously s'mores are a must whenever you go camping. We also bring easy, grab-and-go snacks like the Snacking Essentials Variety 30 Count because all the labor involved in camping will make you hungry for a snack.
5. Family Hikes – If you want to get out and enjoy nature but aren't about to sleep on the ground outside (trust me, I feel you) then hiking is a great option for your family. Living in Utah, there are so many great places to hike. It's sad to think I will probably not be able to experience them all. No matter where you live make sure to do some research to find hiking trails near you. Most websites with hiking trails will tell you important factors to consider like length, difficulty, etc. so you and your family can plan accordingly. Make sure to check out my tips for walks above as they all apply to hiking as well.
6. Play sports as a family – I know some of you are probably thinking, "I'm not good at this whole sports ball thing". Well, guess what? The great part about family sports is that it's just for fun and there are so many fun sports and games for any skill level you could play as a family. Our family recently started getting into pickleball, and it has been so much fun. We also love basketball, soccer, frisbee, KanJam, hide and seek and so much more. The important thing is to just find something that your family enjoys, but also don't be afraid to try new things.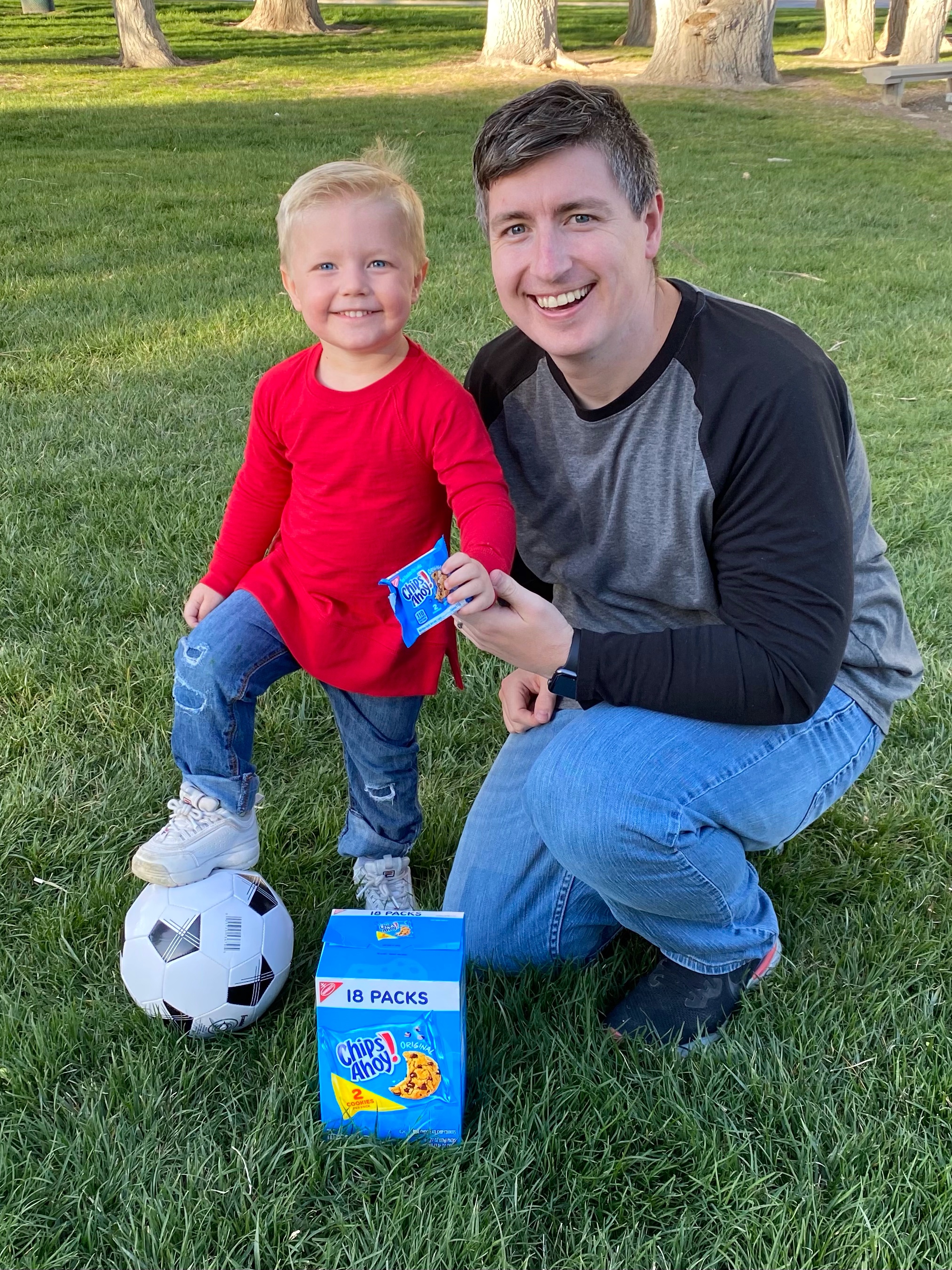 7. Visit a Park/Playground as a family – Our kids love the playground, like seriously they are obsessed. At Beckham's first soccer game all he could think about was going to play on the playground nearby. We are lucky enough to live by a ton of great parks with playgrounds, but research and ask around to find the best playgrounds near you. I think the best part about playgrounds for the parents is you can relax on a bench while your kids get out all their energy, and you know if you have kids they have A LOT of energy.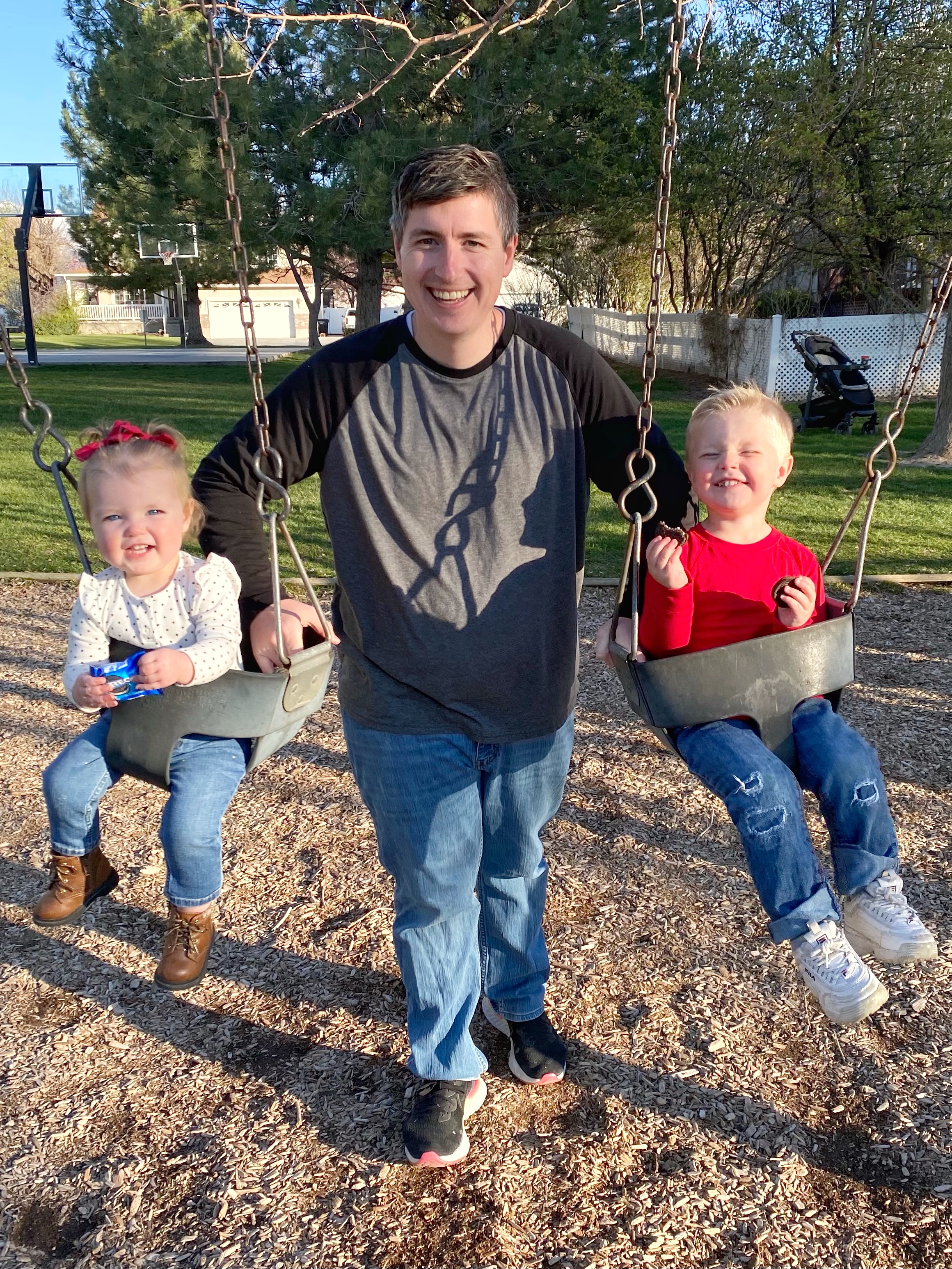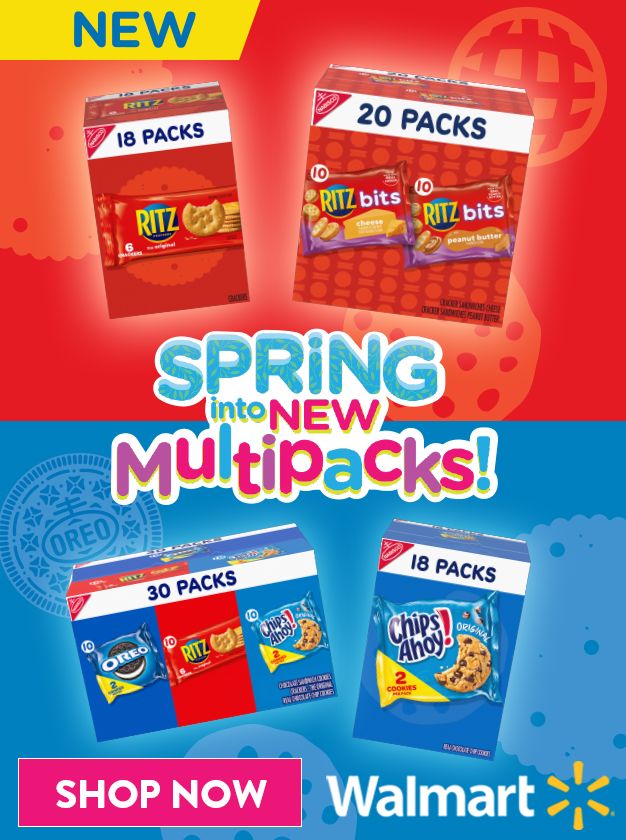 Obviously, there are so many more activities you could do as a family this summer, but I hope this list of a few of our favorite budget-friendly family activities gives you some fun ideas to try. No matter which activities you choose, the important thing is that you get out there and spend some quality time with your family. Most importantly, HAVE FUN! If you are looking for a great snack to enjoy with any of these activities make sure to check out the Snacking Essentials Variety 30 Count and RITZ Bits Variety 20 Count from Walmart or Walmart.com
---
---